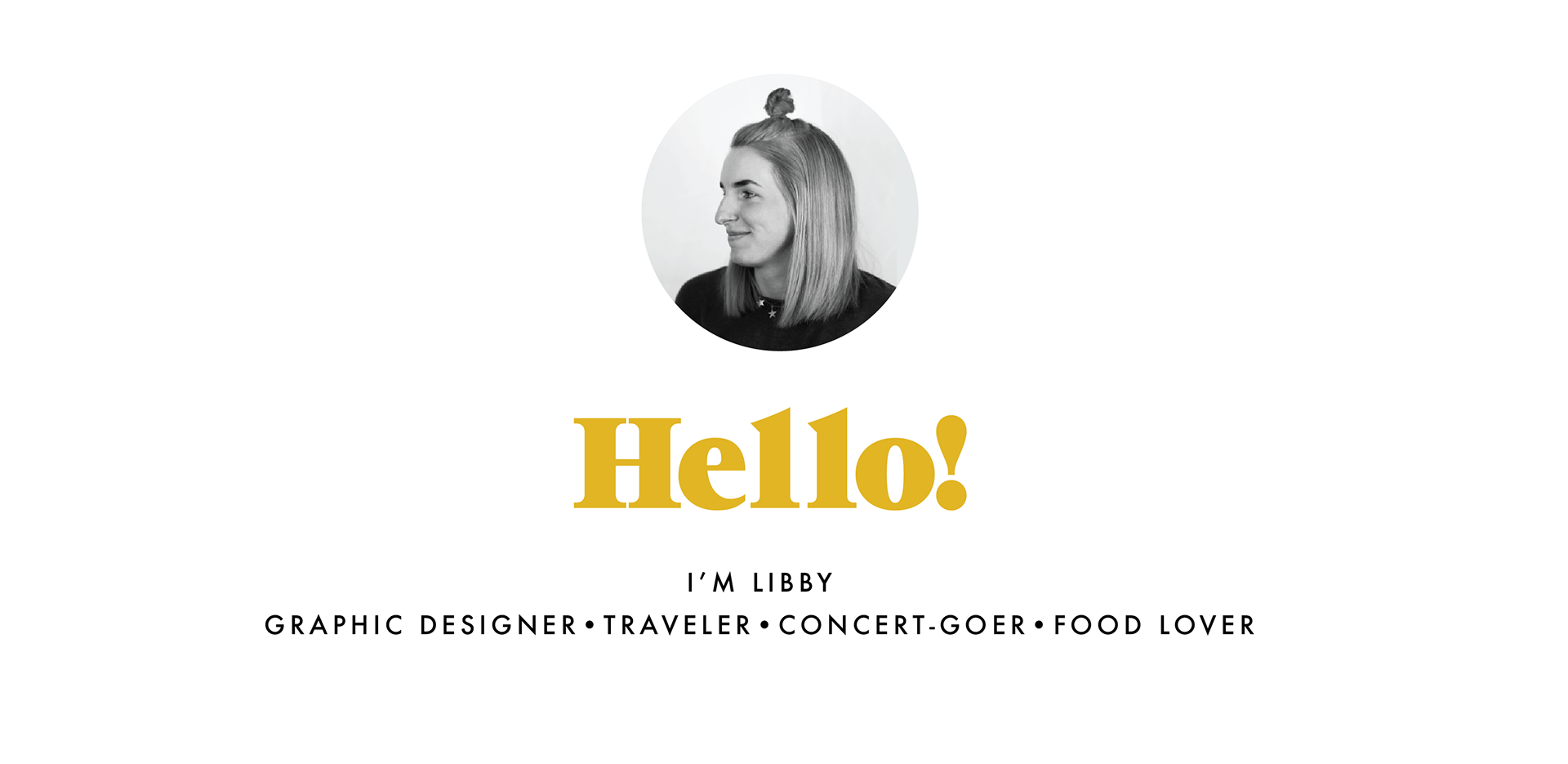 Hi, I'm Libby! I am a graphic designer currently living in Columbus, Ohio.
Most of my interests fall in two categories: food and design. You can usually find me setting up a new InDesign file or surfing dribbble for the latest design trends and inspiration. When I'm not designing, I'm usually in my kitchen trying a new Dining In recipe or exploring the bar/restaurant scene in the neighborhoods around Columbus. 
I love the graphic design field because I get to utilize my creative eye to build beautiful, clean, and useful designs to communicate with people. I truly dig the challenge of combining copy and visuals to create something visually effective for an audience. 
Design is everywhere, and I feel lucky to be in a field that allows me to contribute to it.